Concrete Form Setter Finisher
Concrete
Entry Level
Full Time
Hourly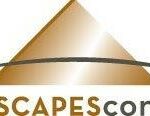 Website COLOSCAPES Concrete
Smooth and finish surfaces of poured concrete such as floors, walks, sidewalks, walls, footings, roads, or curbs using a variety of hand and power tools and equipment. Align forms for sidewalks, curbs, or gutters; patch voids; use saws to cut contraction joints.
Position: Concrete Form Setter Finisher
Location: Loveland / Denver, CO
Responsibilities and Duties:
Smooth and finish surfaces of poured concrete such as floors, walks, sidewalks, walls, footings, roads, or curbs using a variety of hand and power tools and equipment.
Align forms for sidewalks, curbs, or gutters; patch voids; use saws to cut contraction joints.
Construct, erect, install, and repair forms and fixtures of wood or plywood using carpenter's hand tools and power tools.
Hand and power tools will be of all types, including but not limited to: air hammers, earth tampers, cement mixers, concrete saws, surveying and measuring equipment, small equipment, and skid steer loaders.
Apply hardening and sealing compounds to cure surface of concrete, and surface retardants when required.
Apply curing compounds or curing systems to finished concrete.
Chip, scrape, and grind high spots, ridges, and rough projections to finish concrete, using pneumatic chisels, power grinders, or hand tools.
Clean chipped area, using wire brush, and feel and observe surface to determine if it is rough or uneven.
Mix cement, concrete, mortar, and various patching compounds.
Install all types of joints, i.e., expansion, construction & contraction.
Set the forms that hold concrete to the desired pitch and depth and align them.
Check the forms that hold the concrete to see that they are properly constructed.
Spread, level, and smooth concrete, using rake, shovel, hand or power trowel, hand or power screed, and float.
Build wooden molds, and clamp molds around area to be repaired, using hand tools.
Cut out damaged areas, drill holes for reinforcing rods, and position reinforcing rods to repair concrete, using power saw and drill.
Signal truck driver to position truck to facilitate pouring concrete and move chute to direct concrete on forms.
Operate power vibrator to consolidate concrete.
Measure and mark cutting lines on materials, using ruler, pencil, chalk, and tape measure.
Follow established safety rules and regulations and maintain a safe and clean environment.
Verify trueness of structure, using plumb bob and level.
Shape or cut materials to specified measurements, using hand tools, machines, or power saw.
Assemble and fasten materials to make framework or props, using hand tools and wood screws, nails, dowel pins, or glue.
Erect scaffolding and ladders for assembling structures above ground level.
Construct forms and chutes for pouring concrete.
Install and tie rebar and wire mesh.
May be required to perform tasks from other job descriptions depending on available work and schedules, i.e., wall/foundation building as form setter, earthwork, etc.
*In addition, this position may be required to clean and prepare job sites, dig trenches, set braces to support form work, erect scaffolding, clean up rubble and debris, and tear out concrete.
Work Environment:
The work environment characteristics described here are representative of those an employee encounters while performing the essential functions of this job.
Work is accomplished primarily outdoors, occasionally indoors, and in all types of weather conditions/environments.
The employee will be exposed to and working near moving mechanical parts and equipment.
Constant and proper use of personal protective equipment is required and will be provided by the Company (i.e. hard hat, safety vest, safety glasses, and safety gloves).
Education and Experience:
1 – 2 Years of experience in similar position/industry
Be able to operate small equipment such as walk behind saw, compactor, drills, skid steer, circular saw, power trowels, laser, etc.
Certifications Preferred or must obtain the following during employment:
OSHA 10 Hour
Forklift Operator Certification
Skid Steer Operator Certification
Who We Are:
If you are looking for a company that you can advance and grow professionally with, your search ends here! Join one of concretes industry leaders, Coloscapes Concrete. Apply today to come join our growing team!
Physical Requirements and Demands:
The physical demands described here are representative of those that must be met by an employee to successfully perform the essential functions of this job. Reasonable accommodations may be made to enable individuals with disabilities to perform the essential functions.
Specific vision abilities required by this job include close vision, distance vision, peripheral vision, depth perception and ability to adjust focus.
The employee is required to demonstrate full range of motion with neck, arms, shoulders, hands, torso, legs, and feet.
The employee is frequently required to use hands to finger, handle, or feel and reach with hands and arms.
The employee is regularly required to talk or hear.
Employee is required to regularly lift, carry, push, and pull materials and tools up to 100 lbs. using abdominal and lower back muscles repeatedly or continuously over time without "giving out" or fatiguing.
Job Type:

Full-Time
Compensation:
$19.00 – $32.00 / hour DOE
Must pass pre-employment Drug Screening