Construction Manager
Benefits
Experienced
Full Time
Salary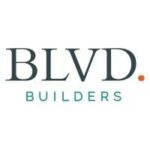 BLVD Builders
Position: Construction Manager
Location: Denver, CO
Responsibilities and Duties:
Effectively and efficiently manage all construction activities, including subcontractor relations.
Ensure that all homes are being built to the highest quality, are delivered on time and are within budget.
Enforce all safety requirements.
Ensure that all work is in compliance with City or County requirements and building codes.
Evaluate and report all necessary changes to the building process, such as change orders and/or purchase orders.
Evaluate home building processes on a continual basis to define opportunities for improvement.
Approve all trade partner invoices with regard to work completion and quality.
Coordinate with purchasing, customer care and sales.
Ensure timely house completions and deliveries.
Assist with other projects as assigned.
Knowledge, Skills, Abilities, and Other Qualifications:
Must be able to work under limited supervision and perform standard and advanced duties.
Exceptional organizational, verbal and written communications, presentation, and negotiation skills are required.
Must be able to work successfully in a team environment; have a strong customer service focus; and comfortable working in a fast-paced environment where continuous improvement is expected
Education and Experience:
Knowledge of townhome/attached residential construction
Valid driver's license
High degree of construction knowledge and management skills
Strong writing skills
Detail oriented
Team player with strong work ethic and integrity
Computer literate in MS Suite, Excel, Word, Outlook, and Power Point
Who We Are:
As a homegrown homebuilder, we understand Colorado. We pride ourselves on hand-selecting ideal community locations, crafting floor plans unique to each community, and infusing the fabled spirit of Denver throughout.
And while we may build a diverse range of homes across a handful of exciting communities, you can always expect one thing: dedication. To you, to our work, to our process, and to your experience.
Physical Requirements and Demands:
The ability to operate a motor vehicle, read blueprints, climb stairs, climb ladders, bend, stoop, reach, lift, and move and/or carry equipment which may be in excess of 50 pounds, occasionally operate construction equipment. The job requirements may be both indoors and outdoors in a variety of weather conditions that are extreme at times.
Job Type:
Full Time
Compensation:
Base Salary: the expected base salary range for this position is $60,000-90,000 per year depending on experience, paid twice a month.
Bonus: this position is eligible for a quarterly bonus
Benefits: employee benefits available for this position include health care (medical, dental and vision) benefits, vacation pay, paid sick days.
Access and view the full job description here:

Construction Manager