Academy Students Compete at 2018 NAHB International Builders Show
BuildStrong Academy Blog.
Denver Metro youth gained unique insight into the homebuilding profession at the 2018 National Association of Home Builders (NAHB) International Builders Show in Orlando, Florida. There, a team of youth from Dr. Martin Luther King Jr. Early College, coached by Academy Senior Instructor Joe Carswell, competed in the final round of the 2018 NAHB Student Competition.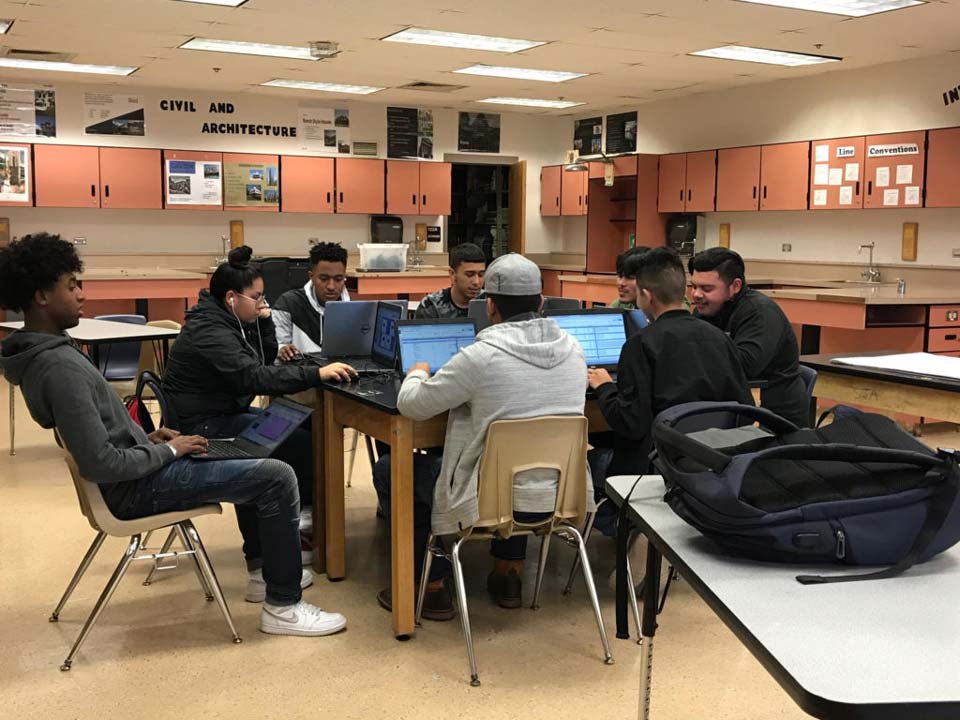 To earn a place in the competition, the 10-student team had to first prove their commitment to the homebuilding industry. Working on weekends and evenings after school, they assembled a project package that included complete Construction Documents, a Schedule of Construction, and a full Construction Estimate for a hypothetical residential homebuilding project. After being accepted into the final round, the students helped raise approximately $8,000 for travel to Orlando.
The competition's final round saw each team of finalists present their project package to a panel of industry experts. The experts ranked each team's plan according to real-world homebuilding industry rubrics, and then awarded top prize to the most viable plan.
"We are so proud of our MLK team," beamed Carswell. "All their hard work led to this moment, and now they are experiencing all the possibilities of a career in construction."
Also attending the three-day homebuilding industry conference and expo was Academy Director Michael Smith, newly-elected co-chair of NAHB 's High School committee. "My goal is to connect more high schools and NAHB groups across the country to build Student Chapters like ours," said Smith. "We're all proud MLK was able to attend and learn so much about our industry."
The MLK Early College team was one of only nine Secondary Programs invited to participate in the 2018 Student Competition. They were joined by 47 other teams from two- and four-year colleges and universities, including Colorado State University and University of Denver.
Congratulations to the Dr. Martin Luther King Jr. Early College team!