Why Construction Training? Before Your Job Search, Start with Training
BuildStrong Academy Blog.
So, you're ready to build a career in construction. Before you start your job search, consider getting some basic training under your belt by enrolling in a Construction Skills Bootcamp. Here's why.
1. You'll earn certifications and skills that will make you a top job candidate.
Time and time again, Construction Skills Bootcamp graduates have earned higher starting wages and been promoted faster than other job candidates. In fact, our graduates earn an average of $18 per hour, which is $1 more than the typical construction laborer in Colorado (source: bls.gov).
"I've seen managers bypass their own HR hiring processes to get our students in the door. Employers know that if you complete this training, you have a solid foundation of job skills and you're open to continuing your education. Your OSHA 10 certification on its own is good for at least $1 more per hour starting out."
–Mark Babcock, Instructor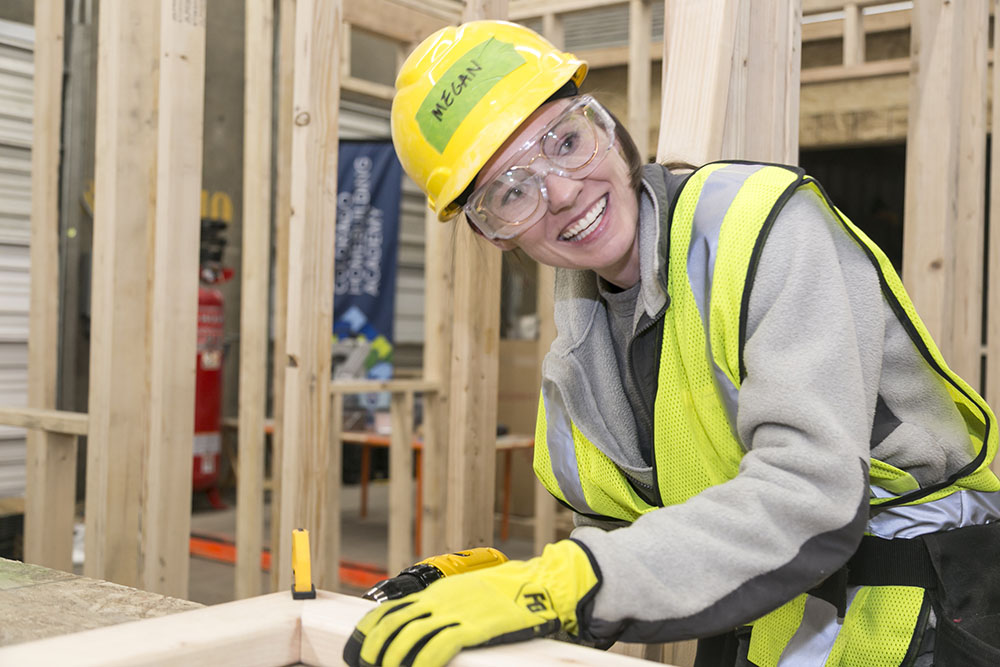 2. We're a long-term resource.
Don't love your first job in the industry? Come back and talk with us! Colorado Homebuilding Academy's Career Coach is available to help you tweak your resume and find a better career fit down the road. Academy instructors are also happy to serve as job references for graduates.
"I'm excited to help students reach their goals and build lifelong careers in the construction industry. I'm always available to support students as they take that next step in their careers—even if it's a year after they graduate."
–Haleigh Armstrong, Career Coach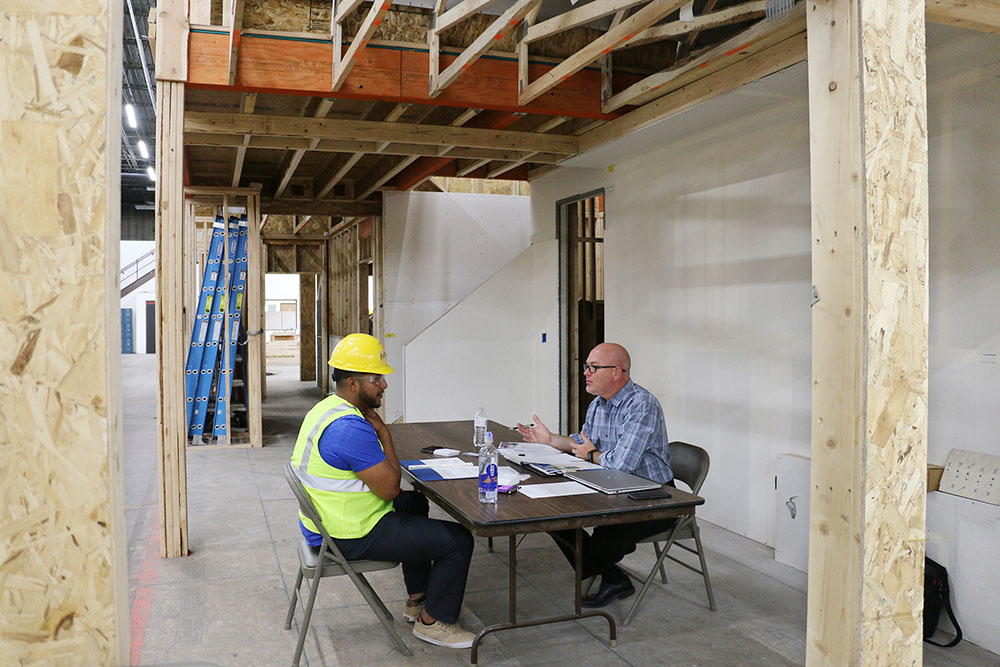 3. We'll help you meet the right employers.
Job searching on your own is tough—how do you know if a job will be the right fit? As a student at Colorado Homebuilding Academy, you'll have access to our network of vetted construction employers who want to hire our graduates. We make sure that our students have plenty of opportunities to find employers who offer great pay, benefits, and paths to advancement. During training and beyond, you'll have opportunities to connect with hiring managers from these companies.
"Throughout this course I have gained skills and confidence to pursue many construction career options. I had several interviews before the course was over, and I am capable of presenting myself in a skilled and knowledgeable manner."
–Sharon West, Bootcamp Graduate
Ready to get trained? Come in for an Information Session to get started!