From Classroom to Construction Lab: Youth Construction Apprentices Build Future Careers
BuildStrong Academy Blog.
Youth Construction Apprentices from Eight High Schools Travel Weekly to Colorado Homebuilding Academy to Build Future Careers
DENVER (September 26, 2018) — As high schools across the state settle into the academic year, Colorado Homebuilding Academy is gearing up to welcome a brand new class of students into the Youth Construction Apprenticeship. Now in its second year, the Academy's flagship program for young adults is ready to help even more Denver Metro youth jumpstart rewarding careers in the building trades.
This fall, 55 students from Wheat Ridge High School, Dakota Ridge High School, Golden High School, Arvada High School, and from four high schools in the Mapleton School District, will take the first steps on their pathway to high school graduation, industry-recognized credentials, and employment in Colorado's construction industry. These students will be joining six youth from Wheat Ridge High School and Dakota Ridge High School who are returning for their second and third apprenticeship semesters.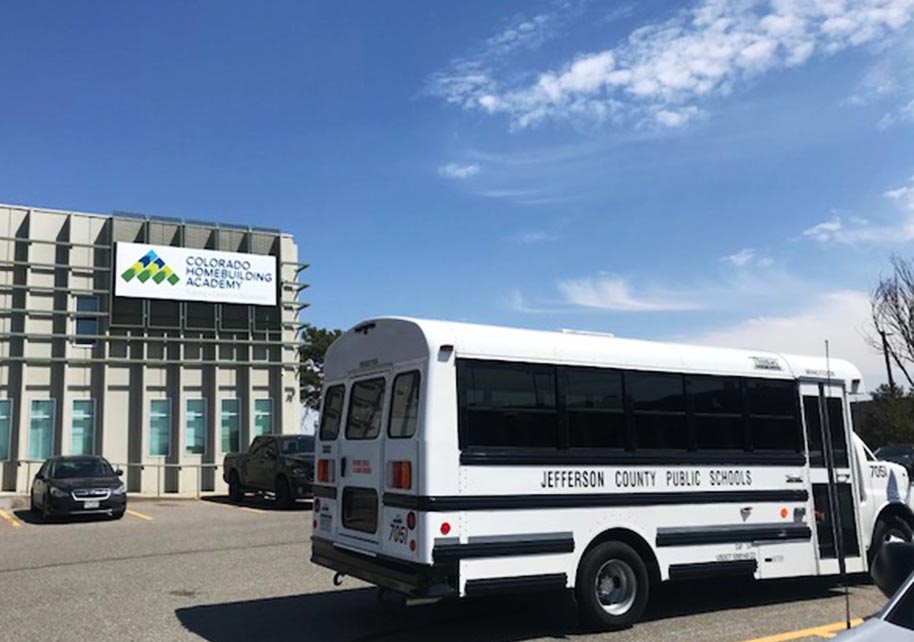 For youth apprentices, the program is a much-anticipated alternative to traditional academics and its atmosphere that emphasizes standardized testing and college preparation above all else. The Youth Construction Apprenticeship instead gives students a chance to explore outside of the classroom, where they can engage in hands-on training, project-based education, and internships with regional construction employers. These tangible learning opportunities contextualize academics and reveal the real-world value of a high school diploma.
"What I love about working in the construction industry is that there are different trades you can try out," said youth apprentice Jesus Hernández. "Being a young person with the right skills shocks people who are older than you because most people don't expect you to know anything when you are going into the jobsite."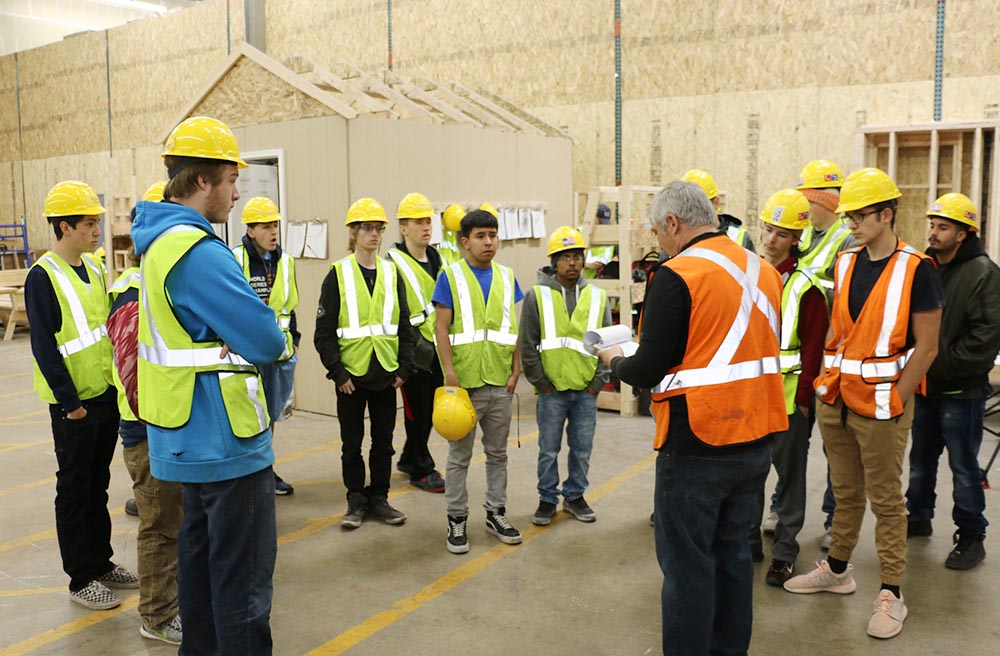 Mark Babcock, Instructor for the Youth Construction Apprenticeship, spent the summer refining program details and mentoring those students who graduated with the first cohort of apprentices last spring. After spearheading the program's pilot throughout the 2017-18 school year, Mark is ready to dive into another exciting and rewarding semester.
"These students are some of the most eager, hard-working young people around," said Babcock. "They inspire me, and I hope that this year we can inspire them to achieve great things."
During a youth apprentice's first program semester, they attend hands-on training at the Academy's Construction Lab in Denver where they explore the construction industry and learn the basics like tool use, safety, and construction math. The second and third program semesters involve intensive hands-on build projects and the coveted internships where youth apprentices engage in paid on-the-job training in partnerships with regional employers.
All told, each youth apprentice engages in at least 250 training hours and a 128-hour internship. This experience gives them an extraordinary advantage, compared with their peers, in securing that first post-school job in the construction trades.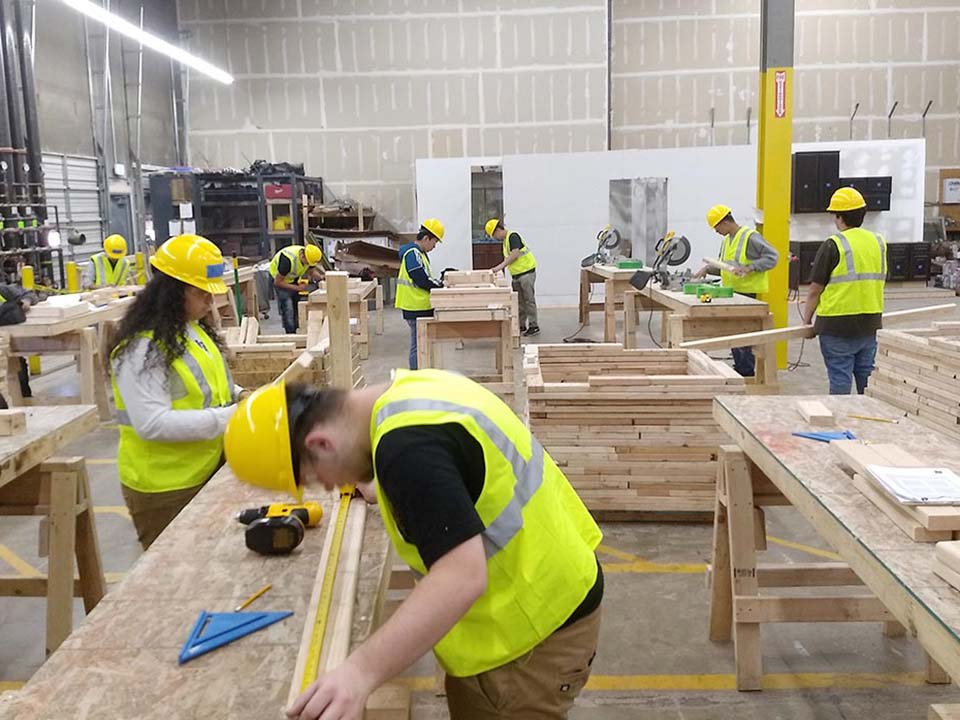 Tim Hood, a Youth Construction Apprentice graduate from May 2018, knows firsthand how the program enabled him to stay in school and build job skills. "The reason I decided to do Youth Apprenticeship," recalls Hood, "was — it's kind of a weird story — I got in trouble. My principal told me to take this program or I could be expelled." Now that he has graduated high school and entered the construction workforce, Hood aspires to a rewarding career. "My goal for the future is to own my own business and start a program [like the Youth Construction Apprenticeship] for at-risk kids."
Colorado Homebuilding Academy is thrilled to welcome our new and returning Youth Apprentices for another amazing year!
Is your high school interested in joining the growing team of Youth Construction Apprenticeship partner schools? Please contact Cheryl Schuette, Acting Director at cheryl.schuette@cohomebuildingacademy.org to schedule a conversation with the Academy.
More information about the Youth Construction Apprenticeship can be found at https://cohomebuildingacademy.org/course/youth-construction-apprenticeship/.
—
Top photo: Instructor, Mark Babcock, with youth apprentices, Tim Hood, Jesus Hernández, Nico Martinez Vera, and Austin Sanchez (April 2018)