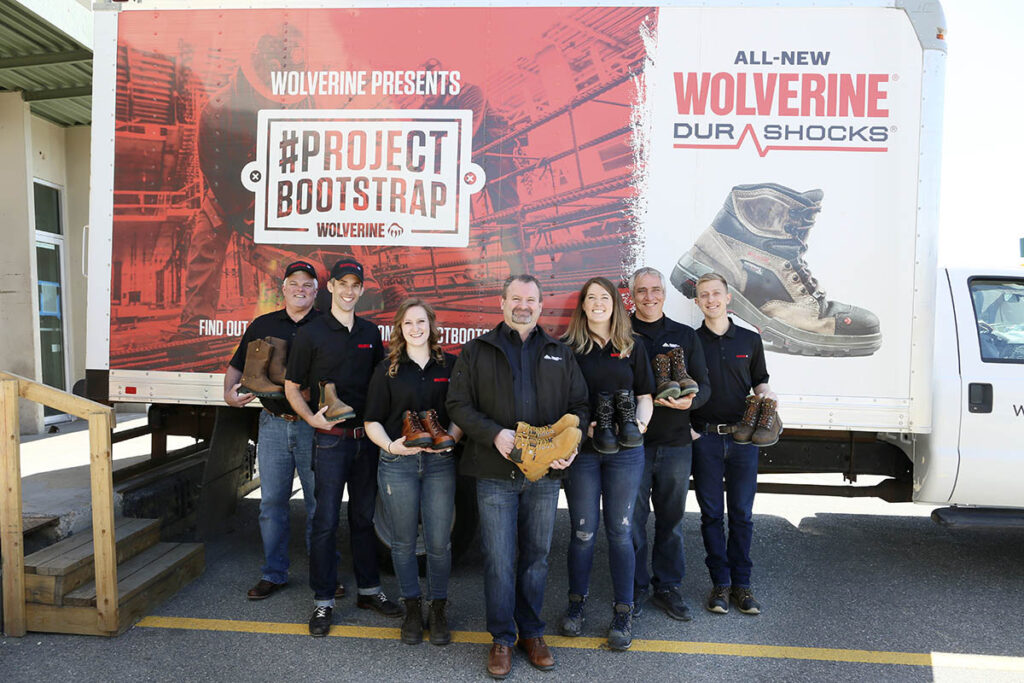 DENVER (April 25, 2018) — Colorado Homebuilding Academy is happy to announce a partnership with Wolverine to support workforce development. Seeing the impacts of a growing skills gap in the construction trades, Wolverine's Project Bootstrap has been focusing its efforts toward shedding light on industry workforce shortages and celebrating the next generation of workers.
On April 18, Wolverine visited the Academy's construction lab for a Project Bootstrap event. Students from a variety of Academy programs, including the Youth Construction Apprenticeship, Building Pathways program, Construction Skills Bootcamp and Management Series were given the opportunity to interact with Wolverine staff, try on multiple styles of boots, including insulated boots, and be recognized for their commitment to the trades.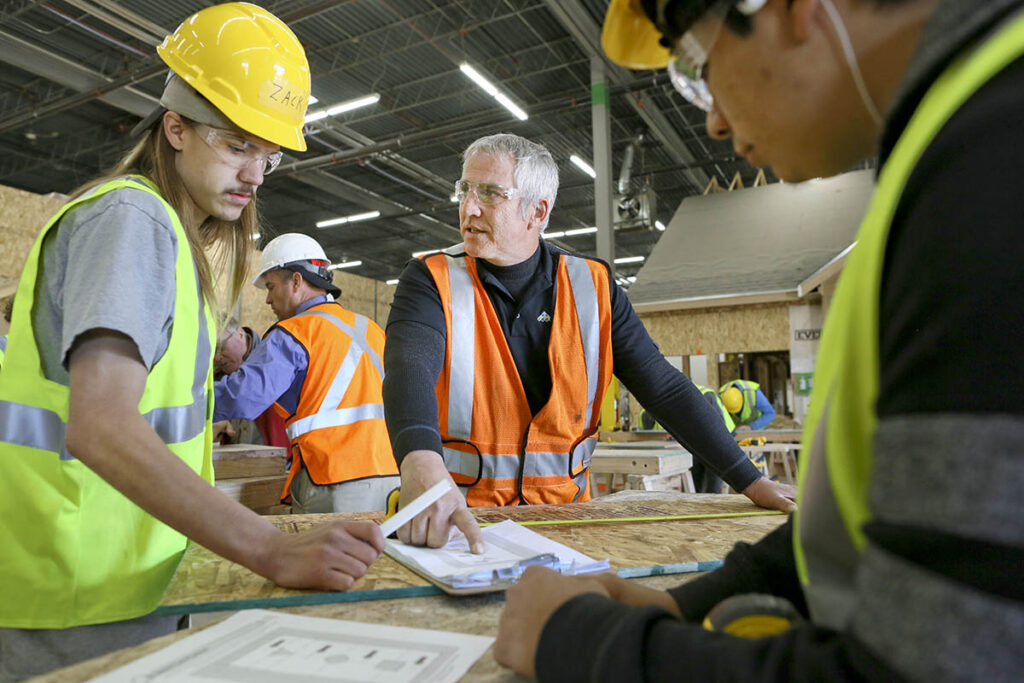 "When you are starting out in the trades, there are certain things you need right away like boots, tools, and safety equipment," says Michael Smith, Colorado Homebuilding Academy Director. "Getting ahold of all these items in order to start a job gets expensive quickly. When Wolverine reached out to us to recognize the efforts of our students who are pursuing careers in the skilled trades, we were thrilled."
"Through Project Bootstrap, we celebrate the women and men who keep our country running through their expert skills and strong work ethic," said Devon Vanoostveen, a marketing specialist at Wolverine. "Partnering with Colorado Homebuilding Academy and engaging with their students has been an amazing experience. We were able to see first-hand how the Academy is helping train the next generation of skilled trade workers."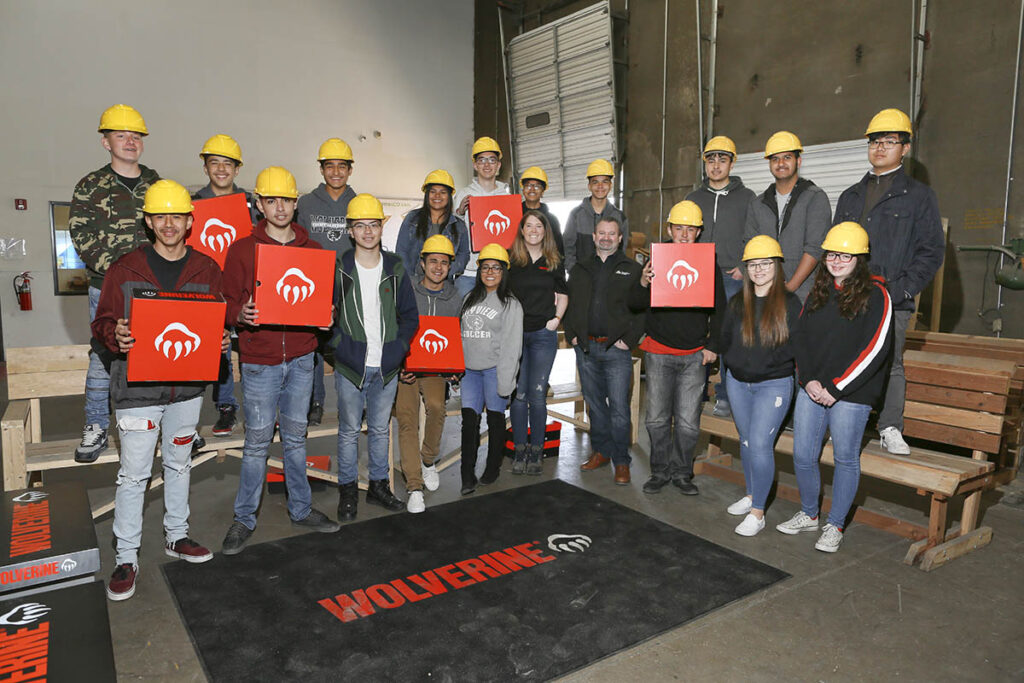 Students enrolled in the Academy's Basic Skills programs already receive industry-recognized skills training and certificates, OSHA-10 safety certification, a cash incentive for gaining employment in the industry, and a starter set of tools. Thanks to Wolverine, students now have durable and comfortable work boots, an absolute necessity for any job site.
"To solve the skilled labor shortage, we need to remove as many barriers to entry into the construction workforce as possible," continued Smith. "Wolverine's Project Bootstrap is helping the Academy outfit the next generation of construction professionals. We can't thank Wolverine enough for supporting construction workforce development."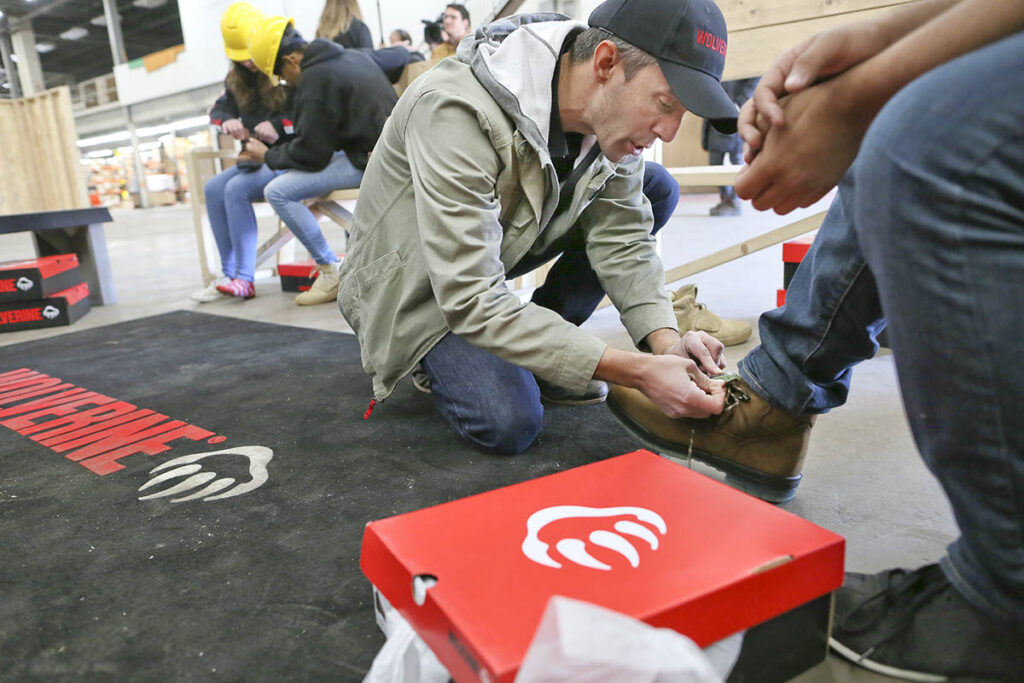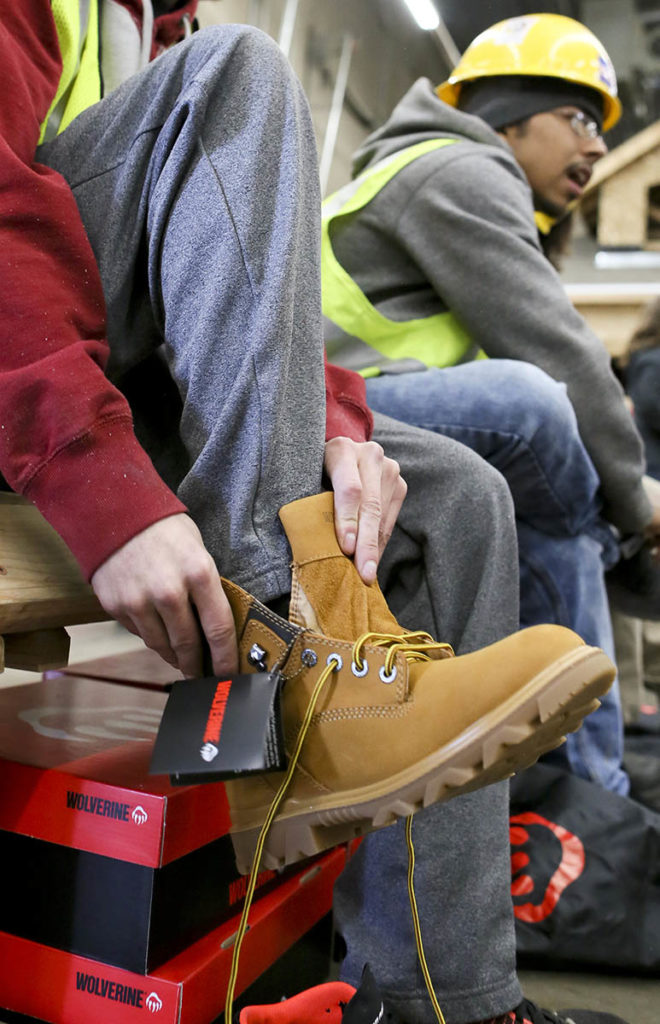 About Colorado Homebuilding Academy
Colorado Homebuilding Academy is an industry-driven construction workforce development program. Our mission is to build proud, meaningful careers for a talent-rich workforce across Colorado's crucial residential construction industry. The Academy is a nonprofit organization created to solve the construction industry's need for skilled workers by providing hands-on training courses and job placement assistance for both youth and adults.
About Wolverine
Since 1883, Wolverine has taken pride in crafting durable boots with unrivaled craftsmanship and the highest-quality materials. For those who believe in hard work and uncompromising commitment, Wolverine offers the footwear, apparel and accessories to get the job done. Wolverine's Project Bootstrap is a program that celebrates the skilled tradesmen and women who keep our country running through their expert skills and strong work ethic.