Builder I
Benefits
Carpentry
Entry Level
Full Time
Salary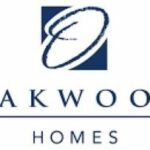 Website Oakwood Homes
You will manage the back-end construction activities while interacting with Customers, Trade Partners, municipalities, and other Oakwood associates to deliver a high-quality home. 
Position: Builder I
Location: Denver and Colorado Springs, CO
Responsibilities and Duties:
You will manage the back-end construction activities while interacting with Customers, Trade Partners, municipalities, and other Oakwood associates to deliver a high-quality home. You will:
Assist the front-end Builder with daily supervision and execution of the construction schedules to deliver homes on schedule through adherence to even-flow production
Conduct Demonstration and Verification walkthroughs with Customers prior to closing
Deliver all homes with Zero Defects at time of closing
Coordinate and manage Trade Partners to deliver high quality homes while meeting budgets
Conduct daily inspections of every home to ensure the work is completed to Oakwood's specifications and the jobsite is ready for the next Trade Partner
Coordinate with the Community Teams and Support Center to maintain accurate records
Coordinate with Customer Care Associates to ensure homeowner issues are quickly resolved
Call and walk required inspections
Create and manage multiple punch lists
Maintain a clean jobsite for Trade Partners, Customers, and municipalities
Cross train with other Associates to learn new skills needed for advancement
Take responsibility for the jobsite when other managers are absent
Perform related projects as assigned
Maintain compliance with all company policies and procedures
Knowledge, Skills, Abilities, and Other Qualifications:
Desire to learn about the residential construction industry
Excellent organization and project management skills
Excellent ability to multi-task, strong attention to detail, effectiveness at prioritization and very adaptable
Good verbal and written communication skills, including ability to communicate with internal and external customers.
Ability to work under pressure and meet deadlines, while maintaining a positive attitude and providing exemplary customer service.
Ability to hold oneself accountable and possesses a high degree of self-awareness
Valid driver's license and reliable vehicle
Education and Experience:
1 year of experience in the residential construction industry
Bachelor's Degree in Construction Management or related field
Who We Are:
Oakwood Homes pioneers new standards for livable luxury. We innovate through purposeful and efficient design, always using local materials, manufacturers, and resources. We also provide an engaging yet straightforward homebuying experience that's unmatched in the industry. Our mission is simple: to create luxury homes that are accessible and personable at every budget – for homebuyers in every stage of life. Explore why people are choosing Oakwood; from our design centers and energy efficiencies to preferred lenders and insurance partnerships.
Work Environment:
While performing the duties of this job, the employee may be exposed to extreme weather conditions.
Physical Requirements and Demands:
Physical Demands
Working Environment
Activity
Activity
Stand:
30%
Office or Field Environment:
Field
Walk:
60%
Working near moving mechanical parts:
YES
Sit:
10%
Fumes or airborne particles:
YES
Talk or hear:
100% of the time
Toxic or caustic chemicals:
NO
Use hands or fingers to handle or feel:
100%
Outdoor Weather conditions (hot or cold):
BOTH
Push or Pull:
Occasionally
Risk of electrical shock:
YES
Stoop, kneel, crouch or crawl:
25%
Ability to hear alarms on equipment/job site:
YES
Reach with hands or arms:
25%
Ability to hear instructions/commands:
YES
Lifting:
Ability to adjust eye to bring an object into sharp focus:
YES
Up to 10 pounds:
NO
Repetitive use hands, feet or both:
Both
Up to 25 pounds:
NO
Grasping:
Firm
Up to 50 pounds:
YES
Fine Dexterity:
n/a
Up to 100 pounds:
NO
Noise Level:
Heavy
Over 100 pounds:
NO
Risk of falling:
Medium
Clear close, distance and 3D vision,
ALL
Depth perception
Medium
Specific demands not listed:
Will be onsite in the field, working in adverse weather conditions on a consistent basis
Job Type:

Full-Time
Compensation:
$50,000 base salary
Access and view the full job description here:

Builder I
To apply for this job please visit zfrmz.com.