Commercial Project Engineer / Estimator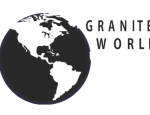 Website Granite World of Colorado
Founded in 1995, our company has been providing the highest quality of stonework and masonry in the industry for 25 years. A family trade passed down from one generation to the next, we combine timeless technique with modern design.
Position: Commercial Project Engineer / Estimator
Location: Denver, CO
Responsibilities and Duties:
Engineering duties:
Project setup – Review bids that become jobs with the Preconstruction Manager for project handover to
Project setup – Verify takeoff quantities to final drawing Reports any changes to the estimator of that project.
Project setup – Coordinate sample and product data submittals to
Project setup – Produce bid set drawings with highlighted stone colors on floor plans/elevations. Send CAD shop drawings to 3rd party engineer if
Project setup – Define material pre order
Operations support – Confirms receipt of final production drawings, schedule and plumbing
Operations support – Fills out LF of machine/Hand edge in Job Cost Sheet for
Purchasing support – Upon win of project do an analysis of materials needed, print report for the shop to review and locate any remnants/slabs that we have on hand Change quantities as needed before
Purchasing support – Verify quantities of PO before PO is submitted
RFI management – Submit and track RFI's through the life cycle of the project if applicable to project set up/execution.
Post award – Review ASI's and Communicates changes to the estimator and to Operations.
Estimating duties:
Sales support – Plan takeoff/review and other general sales support related
Sales support – Secure vendor
Sales support – Produce and submit proposals to the customers by the bid due
Sales support – Update Moraware (account, bid amount, status, and relevant documents)
Post award – Verify takeoff quantities to final drawing
Pre/Post award – Review ASI's and Addendums and submit cost impacts to the
Who We Are:
Our work in the industry has not only given us the opportunity to work on some of the highest profile projects in the Denver area; but has also allowed us to be heavily involved with the design process working closely with architects and designers during the design and budgeting stages of these jobs. With different types of stone material emerging in the market, seemingly every year, it is imperative that industry experts keep up with the ever-changing wants and needs of businesses and homeowners. Our team has proven this to be one of our highest priorities year after year.
Job Type:

Full-Time
Compensation:
$20 – $25 / hour DOE