Crew Foreman
Experienced
Full Time
Hourly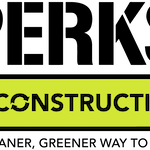 Website Perks Deconstruction
Are you passionate about environmental sustainability and want to see more building materials salvaged and recycled in CO? Do you want to lead a team of 1-6 people in a residential demolition setting? Do you want to be part of a growing company where your voice and opinion matter? Then we invite you to apply for our Crew Foreman position!
Position: Crew Foreman
Location: Denver, CO
Responsibilities and Duties:
ABOUT THE ROLE:
The Crew Foreman:
Works with our project manager to complete the scope of work on small kitchen/bath deconstruction projects to large, multi-week, full house deconstruction projects
Leads a team of general laborers to ensure the scope of work is completed
Works physically with the crew 70% of the time and 30% of the time communicating, sequencing, and organizing worksite logistics
THIS IS FOR YOU IF:
You're a problem solver and critical thinker who wants a dynamic work schedule where each project is a little different
You're highly communicative and able to communicate professionally and effectively with our general laborers, project manager, and homeowners/general contractors
You can anticipate safety issues, mitigate, and ensure work is completed in an organized and safe manner
ESSENTIAL TASKS:
Take a scope of work and organize 1-6 general laborers to complete it
Turn off utilities and make-safe the site as required
Maintain a clean and organized jobsite
Carefully remove items that will be donated or reused
Travel to job sites between Boulder and Denver Mon-Fri.
Knowledge, Skills, Abilities, and Other Qualifications:
Must Have:
Driver's license and ability to get yourself to and from job sites around Denver/Boulder area
3 years of experience in construction with an understanding of structural and non-structural demolition
Strong work ethic and attention to detail
Ability to Stand and walk for long periods at job sites, climb stairs, stoop, kneel, balance, lift up to 25 lbs., vision ability required
Excellent verbal and written communication and interpersonal skills
Commitment to the mission and values of Perks Deconstruction
Nice to Have:
Spanish/English bilingual skills
Who We Are:
Perks Deconstruction takes a surgical approach to demolition in order to salvage and recycle
building materials. We dismantle and divert full houses, kitchen/baths, garages, and
commercial spaces from the landfill. Oftentimes, we donate the materials to non-profits. We do
business differently. We are the cleanest subcontractor on the jobsite and are driven by our
passion to increase the reuse culture in Colorado. 40% of Colorado landfills consist of
construction and demolition debris and we believe deconstruction to be a critical tool for
reducing that number.
Job Type:

Full-Time
Compensation:
Hourly rate: $25-$30/hr.
8 observed paid holidays
$200 monthly health insurance reimbursement
10 days of vacation (1st year), 12.5 days of vacation (1+ yrs.)
Up to $5,000 performance bonus (distributed throughout the year after large projects)
Be part of a supportive and caring company helping to change the construction industry for the better
Access and view the full job description here:

Crew Foreman