Division 10 Installer
Entry Level
Full Time
Hourly
Overtime Available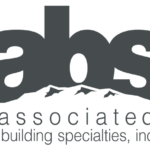 Website Associated Building Specialties, Inc.
The installer installs specialties material sold by the company by performing the following duties.
Position: Division 10 Installer
Location: Broomfield, CO
Responsibilities and Duties:
Installs specialties materials/equipment according to assigned scopes and job specs; follows blueprints and drawings, uses hand/power tools and equipment for effective installation
Receives, loads and delivers materials to jobsite; ensuring material integrity
Checks-in with Crew Lead/Job Superintendent daily, or as agreed by client; checks-out with Job Superintendent upon completion
Communicates issues with Crew Lead/ Foreman /Project Manager as appropriate
Un-cartons and removes trash for all materials daily, or as agreed by client
Broom/vacuum cleans all work areas upon completion
Utilizes internal software for jobsite communications and accurate time keeping
Completes Punchlist items to ensure client satisfaction and contract compliance
Returns unused materials to warehouse in new condition
Participates in continuous improvement initiatives such as job analysis
Participates in jobsite and safety meetings
Maintains continuity among work teams by documenting and communicating actions, irregularities and continuing needs
Assists in training trainees, delivery personnel and other installers learning new scopes
Follows mobilization plan communicated by Crew Lead; communicates with Crew Lead throughout mobilization
Knowledge, Skills, Abilities, and Other Qualifications:
Ability to Follow Instruction
Ability to Identify Plumb/Level/Square
Ability to Read Construction Drawings/Plans
Ability to Read Tape Measure
Hand/Power Tool Proficiency
Communication Proficiency
Safety Focus
Math Ability
Reasoning Ability
Internet Software Proficiency
Relationship Management
Time Management
Ethical Conduct
Education and Experience:
Required Education and Experience
High school education or equivalent or
One to three months related experience and/or training or
Equivalent combination of education and experience
Preferred Education and Experience
Experience installing materials within ABS scopes
Additional Eligibility Qualifications
Valid driver's license
Reliable transportation and proof of insurance
Who We Are:
The construction industry is known for high turnover and low morale, which leads to upheaval in teams, poor communication, skills gaps, and confusion on projects. At ABS, we have an experienced team that's worked together for years. Why? The culture here is different. We believe that our staff comes first, and that the client is #2. We believe that if the staff is taken care of, coached, rewarded, trusted, and put in a place where they can grow, they will be equipped to take the best care of the client. The ABS team is encouraged to take responsibility and pride in every area of the company and build their skillsets to reach success individually, which allows us to achieve greatness as a business. Communication and trust between team members, leadership, and departments is what allows our team to consider their coworkers as family, and ensures that your project will be completed with the utmost of care, collaboration, and attention to every detail from design to installation and final quality control. We would be honored to part of your project, as a true partner who meets your specific needs; efficiently, and with pride.
Physical Requirements and Demands:
The physical demands described here are representative of those that must be met by an employee to successfully perform the essential functions of this job.
While performing the duties of this job, the employee is regularly required to talk and hear. The employee is frequently required to stand; walk; use hands to finger, handle or feel; and reach with hands and arms; stoop, kneel, crouch or crawl.
The employee is occasionally required to sit; climb or balance. The employee must regularly lift or move up to 25 pounds, occasionally lift or move up to 100 pounds, and infrequently lift or move more than 100 pounds. Specific vision abilities required by this job include close vision, distance vision, color vision, peripheral vision, depth perception and ability to adjust focus.
Job Type:

Full-Time
Compensation:
Hiring Range: $19.00 – $30.00/hour depending on experience.
Paid time off and paid holidays. ABS full-time employees are eligible to participate in our group insurance plans including medical, dental, vision, short-term disability, long-term disability, employer-paid and voluntary group life insurance, and 401(k) on the first of the month following 60 days of employment. All employees participate in our bonus plan.
Schedule:
Days and hours of work are Monday through Thursday, 6:00 a.m. to 4:30 p.m. Occasional evening, Friday and weekend work may be required as job duties demand.
Travel
Travel throughout the service region is expected with occasional overnight travel to jobsites.
Access and view the full job description here:

Division 10 Installer