Electrician Apprentice
Benefits
Electrical
Entry Level
Full Time
Hourly
Overtime Available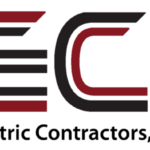 Website ECI Electric Contractors, Inc.
We are hiring apprentice electricians as a full-time position for immediate work in Colorado.
Position: Electrician Apprentice
Location: Denver, CO
Responsibilities and Duties:
Must have your own basic set of hand tools.
Must have your own vehicle and be committed to arriving to work on time every day.
Must be self-motivated and willing to learn.
This is a full-time position, and you must be available to work 40 daytime hours per week. There are a few part-time positions available, please inquire with the main office if this type of position is needed.
You have been hired on as a temporary employee for 60 days, after 60 days you will then become a permanent employee and are eligible for benefits.
The nature of the construction industry requires travel. Work cannot always be synchronized and coordinated so that personnel can remain at a specific job site. Our job locations range from northern to southern Colorado. You may be required to travel anywhere within a 75-mile radius to have work. Additionally, each job location is eventually completed, and you will have to work on whatever project is available. If you are unable or unwilling to go where the work is, please carefully consider if this position is right for you. Travel could potentially be over 50% of your schedule
Advancement Through Residential Wireman License Training:
Employees have two options. They can pay for schooling on their own or may request ECI to pay for school. Each employee must speak with management about qualifications and policies.
Experience:
We offer on-the-job training for novices and encourage those with or without experience to apply.
Who We Are:
ECI is one of the most efficient and well respected electrical contracting companies in Colorado. Since 1985, ECI has provided superior quality electrical wiring to residential and commercial contractors, as well as, wiring for custom and specialty builders in the Denver metro area.
The companies main office is located in Denver, however, we have electricians that work all over the state completing projects from Wellington to Castle Rock and every place in the middle. The focus is single family homes, condos, town houses, and multi-family buildings. Additionally, our electricians have been trained and are certified to handle any electrical needs.
Physical Requirements and Demands:
Safety: Hard hats and safety goggles are required to be always on the jobsite. Steel-toe boots are strongly recommended on the job, in compliance with OSHA regulations.
Hazardous Chemical: PVC Conduit Cement is flammable. It should not be used near heat, and adequate ventilation is required. If a fire should occur, douse with dirt, water, or foam.
Alcohol/Drugs: Absolutely no drugs or alcohol may be used on the job site or during working hours. Using either of these on the job will be grounds for immediate dismissal.
Job Type:

Full-Time
Compensation:
Electrical Apprentices earn between $16-$20 per hour dependent upon experience/education.
Novice Apprentices earn a starting wage of $16 per hour with escalating pay as experience is gained.
Overtime is paid at 1.5 times your base rate of pay and is available as needed.
After 60 days, you are eligible for benefits. Benefits include health, dental, vision, life insurance, and sick pay.
After 6 Months you are eligible for 401K enrollment.
Schedule:
Work hours are 7:00 a.m. to 3:30 p.m. with 30-minute lunch.
Access and view the full job description here:

Electrician Apprentice