Marketing Coordinator
Benefits
Entry Level
Full Time
Hourly
Office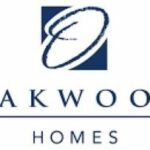 Website Oakwood Homes
The primary focus of this position will be to support marketing operations. Coordinates and assists with the marketing activities which may include advertising, media, signage, e-commerce, printing, event planning, promotions, digital marketing, and social media.
Position: Marketing Coordinator
Location: Denver, CO
Responsibilities and Duties:
The primary focus of this position will be to support marketing operations. Coordinates and assists with the marketing activities which may include advertising, media, signage, e-commerce, printing, event planning, promotions, digital marketing, and social media. Provide marketing tracking and research information by collecting, analyzing, and summarizing data and trends. Maintain customer database and assist with day-to-day support while performing a variety of tasks.
Knowledge, Skills, Abilities, and Other Qualifications:
Support the Marketing and Sales Manager with all division initiatives to help grow the organization in all regions and states
Process, track and code marketing invoices weekly closely watching monthly budgets
Maintain neat, organized inventory of sales and marketing collateral and merchandise for multiple regions and states
Collaborate directly with the Support Marketing Team and digital partners on search display advertising, Social ads and organic social, reputation management, GMB, keywords and audiences for planning of strategy and execution
Collaborate with the Support Center Marketing team to update images and ad copy every month for social media, digital ads, emails, print, websites, 3rdparty listings and more
Monitor digital footprint weekly making updates to pricing, address, hours, location, directions, floorplans, community and amenity improvements, checking spelling, grammar, fonts and images to insure brand and message consistency
Promote the organization's services to the public and business community, including Oakwood Days (community outreach)
Manage tradeshow coordination, sales event coordination, special events, etc.
Support and maintain relationships with the support team
Attend weekly meetings
Other duties as assigned
Education and Experience:
Experience providing marketing focused business support in a busy environment
Experience with data input ensuring accuracy, and where appropriate, confidentiality
Must be extremely detail-oriented, highly organized, and able to multi-task with competing priorities while managing lead times
Manage marketing and social media calendars with foresight allowing creative/support teams ample time for design, proofing, redesign, and deliverables
Proficiency in MS Office including Word, Excel, Outlook, and PowerPoint. Familiarity with Adobe Acrobat and InCopy.
Digital marketing and social media experience mandatory including search and display advertising, social ads and organic social strategy, reputation management, GMB; expertise in keywords and audiences
Clear understanding of the digital marketing funnel, CRM (HubSpot), website SEO, and familiarity with Google Analytics
Ad copy writing experience focused on connection/emotion over features/benefits; Storybrand preferred
Exceptional verbal and written communication skills, including ability to communicate with internal and external customers.
Ability to work under pressure and meet deadlines, while maintaining a positive attitude and providing exemplary customer service, including some nights and weekends
Ability to work independently and to carry out assignments to completion within parameters of instructions given, prescribed routines, standard accepted practice, following a defined business process
Must be ethical, transparent, accountable, flexible, optimistic, and good-humored
High school diploma or GED required plus 2 years digital marketing experience required
Who We Are:
Oakwood Homes pioneers new standards for livable luxury. We innovate through purposeful and efficient design, always using local materials, manufacturers, and resources. We also provide an engaging yet straightforward homebuying experience that's unmatched in the industry. Our mission is simple: to create luxury homes that are accessible and personable at every budget – for homebuyers in every stage of life. Explore why people are choosing Oakwood; from our design centers and energy efficiencies to preferred lenders and insurance partnerships.
Physical Requirements and Demands:
Physical Demands
Working Environment
Activity
Activity
10%
%10
Office or Field Environment:
Combo
Walk:
5%
Working near moving mechanical parts:
NO
Sit:
85%
Fumes or airborne particles:
NO
Talk or hear:
20%
Toxic or caustic chemicals:
NO
Use hands or fingers to handle or feel:
85%
Outdoor Weather conditions (hot or cold):
N/A
Push or Pull:
0%
Risk of electrical shock:
NO
Stoop, kneel, crouch or crawl:
0%
Ability to hear alarms on equipment/job site:
NO
Reach with hands or arms:
0%
Ability to hear instructions/commands:
YES
Lifting:
Ability to adjust eye to bring an object into sharp focus:
YES
Up to 10 pounds:
YES
Repetitive use hands, feet or both:
Hands
Up to 25 pounds:
NO
Grasping:
Simple
Up to 50 pounds:
NO
Fine Dexterity:
50%
Up to 100 pounds:
NO
Noise Level:
Light
Over 100 pounds:
NO
Risk of falling:
Light
Clear close, distance and 3D vision,
YES
Depth perception
Light
Job Type:

Full-Time
Compensation:
$42,000.00 to $52,000.00 annually
Access and view the full job description here:

Marketing Coordinator
To apply for this job please visit zfrmz.com.