Project Engineer
Experienced
Full Time
Salary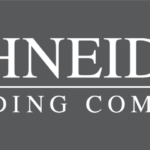 Website Schneider Building Company
Assist the project manager and project superintendent with project and contract administration. 
Position: Project Engineer
Location: Denver, CO
Responsibilities and Duties:
Objective – Assist the project manager and project superintendent with project and contract administration.
Knowledge, Skills, Abilities, and Other Qualifications:
Safety – Have knowledge of the safety program, perform periodic safety reviews on projects
Quality – Help the superintendent maintain quality records.
Document control – Ensure the project is being built with the most current information available.

Manage the RFI log, to ensure all requests are documented.
Maintain the for-construction drawings to include all ASI, RFI, etc. so that project is constructed with correct information
Understand the requirements of the owner contract
Prepare OAC agenda's and minutes for project manager review.

Subcontracting – Help the project manager ensure compliance of the subcontractors with all provisions of the master agreement and associated work orders

Solicit bids in compliance with the buyout plan
Update the purchasing schedule to ensure compliance with contract requirements and buyout plan
Ensure subcontractors have submitted all appropriate documentation.
Draft subcontracts to ensure scope coverage, correct budgets, and correct durations.
Provide information to project manager to track subcontractor changes and back charges.

Material Procurement – Manage the selection of materials by ownership and ensure the on-time delivery of long lead items

Develop a finish matrix for ownership to complete
Provide deadlines for owner selections
Solicit bids based on selections and procure materials.
Obtains and gets approval of all required submittals

Permitting – Ensure the on-time submission and approval of all utility applications

Submit and obtain approval for all electric, gas, water, sewer, and communications applications.

Intangibles – discipline and a desire to learn
Who We Are:
Schneider Building Company is a full service Colorado based general contractor and construction management firm. With a Class A Contractors license, and 30 years of combined experience, we can perform an unlimited range of project sizes and complexities. Our experience and capacity reach from multifamily, commercial ground up, commercial tenant improvement, residential to remodeling.
Job Type:

Full-Time
Compensation:
Access and view the full job description here:

Project Engineer