Skilled Laborer
Full Time
Hourly
Overtime Available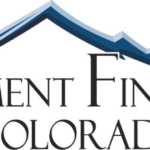 Website Basement Finishing Colorado
The Skilled Laborer supports numerous projects along the front range of metro Denver, normally south of I-70. Responsible for cleaning and preparing work sites, performing tasks requiring moderate to advanced construction skill and items related to job close out.
Position: Skilled Laborer
Location: Denver, CO
Responsibilities and Duties:
Laborer supports numerous projects within our service area. Responsible for cleaning and preparing work sites, performing tasks requiring moderate to advanced construction skill and punch list items related to job close out (punch list). Also unloads and loads materials, reads plans and specifications, tends tools, breaks out concrete, mixes concrete, pours concrete.
Performs skilled tasks in one or more construction trade and/or punch list finishing. Assists the superintendent(s) and project manager as requested. Coordinates work effectively with superintendents, project manager, management team, project team and subcontractors.
Knowledge, Skills, Abilities, and Other Qualifications:
Works as a team player at all times
Demonstrates the ability to learn processes and construction requirements (building codes, etc.)
Communicates effectively with the project manager, superintendent, subcontractors, and field leaders to ensure project status and any changes are known to all involved parties.
Follows all job site safety requirements
Pickup and deliver materials, tools, etc.… as necessary to one or more job sites
Light to moderate demolition
Perform tasks requiring moderate to advanced construction skill
Demonstrates the ability to attain professional skill level in one or more of the following categories: framing, plumbing, electrical, drywall and trim carpentry
Assists with job set-up, communications, safety compliance, record-keeping, quality control and closeout
Ability to assess job site and problem solve
Make company purchases while adhering to policy
Education and Experience:
This position must possess and maintain a current, valid drivers license and a clean driving record
Possesses the ability to drive a truck and tow a trailer on a regular basis
Organizational and planning skills
Communication skills (verbal and written);
Verifiable work history/references demonstrating excellent contributions, skills and integrity
Successful completion of post-offer background & drug screens
Must be able to lift up to 75 pounds
Performs field labor tasks as necessary including loading and unloading materials
Demonstrated experience in construction
Demonstrates skillful ability in the use of power tools including but not limited to – drill, impact drill, reciprocating saw, mitre saw, table saw
Key Competencies, Skills:
Professional, dependable, and ethical
Results-focused; Able to perform and consistently follow-up
Thrive on being a member of a high performing team
Work successfully in a fast-paced environment
Ability to modify priorities swiftly and efficiently
Who We Are:
Basement Finishing Colorado is a family-owned general contracting business focused on basement finishing. Our service area is the southern Denver metro area, south to the Monument area. We provide our clients with a personalized design/build project experience. Our team focuses on attention to detail, premier customer service, pride in craftsmanship and efficient teamwork. These are also requirements for the right candidate. Our business is driven by teamwork, customer service, honesty, and a strong work ethic. There is room to grow for the right candidate as our company continues to grow.
Job Type:

Full-Time
Compensation:
Pay dependent upon experience – Up to $26.00
Schedule:
8-hour shift
Full Time permanent position
40 hours per week / some overtime
Normal daily hours are 730am to 430/5pm
Benefits:
Health insurance
Paid time off
Application Question(s):
Do you possess a valid driver's license?
Do you have a safe and reliable vehicle for transportation to job sites?
Are you able to work more than 40 hours per week?
Access and view the full job description here:

 Skilled Laborer