Form Carpenter
Carpentry
Concrete
Experienced
Full Time
Hourly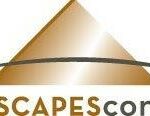 Website Coloscapes Concrete
We need FORM CARPENTERS in the Ft. Collins area!!
Position: Form Carpenter
Location: Ft. Collins, CO
Responsibilities and Duties:
Assist in building and positioning forms for pouring concrete and dismantling forms after use
Dig ditches and levels earth to grade specifications
Erect and disassemble scaffolding, shoring, braces, and other temporary structures.
Mix concrete and mortar.
Clean construction site to eliminate possible hazards.
Construct forms, then assist in raising them to the required elevation.
Install and tie rebar and wire mesh.
Install handrails.
Care, clean, and organize form material in the shop, truck, and job site.
Load and unload trucks and haul and hoist materials.
Inspect and maintain vehicle supplies and equipment, such as gas, oil, water, tires, lights, and brakes, to ensure that vehicles are correctly working.
Check fluid levels on all equipment and vehicles.
Report any mechanical problems with vehicles and equipment and immediately notify the supervisor.
Lubricate and clean machinery, equipment, and tools.
Report any unsafe work practices or safety hazards encountered on the job to the Foreman / Foreman Lead.
Signal equipment operators to facilitate alignment, movement, and adjustment of machinery, equipment, and materials.
Using abrasive tools or machines to grind, scrape, sand, or polish surfaces, such as concrete surfaces, for cleaning or finishing.
Hold plumb bobs, sighting rods, and other equipment to aid in establishing reference points and lines.
May be required to perform tasks from other job descriptions depending on available work and schedules, i.e., wall/foundation building as form setter, earthwork, etc.
Education and Experience:
6 Months + Years of Experience in a similar position/industry skills and Continuing Education:

Learn the responsibilities of the position within 30 days.
Accomplish tasks with minimal supervision.
Operate small equipment such as walk behind saw, compactor, drills, skid steer, circular saw, power trowels, laser, etc.
Who We Are:
Coloscapes Concrete is a full-service concrete company specializing in all components of commercial concrete. Our dedication to quality is reflected in our work and the partnerships we've built over the years. At Coloscapes Concrete, we are proud to provide exceptional service when it comes to all aspects of concrete installations.
Job Type:

Full-Time
Compensation:
$19.00 – $27.00 / hour (DOE)
Benefits:
Medical / Dental / Vision Insurance
• Life and AD&D Insurance
• Supplemental Insurance through Aflac
• 401(k) Program
• Sick Pay
Access and view the full job description here:

Form Carpenter